The giveaway for Poe has ended. The winner will be announced soon!
Win a 12" by 12" glossy metal print of Poe, the rescued Northern Raven
To raise awareness of the mission of the American Eagles Foundation, I am giving away the metal print below! Enter today!
Drawing to be held Sunday, August 15, 2021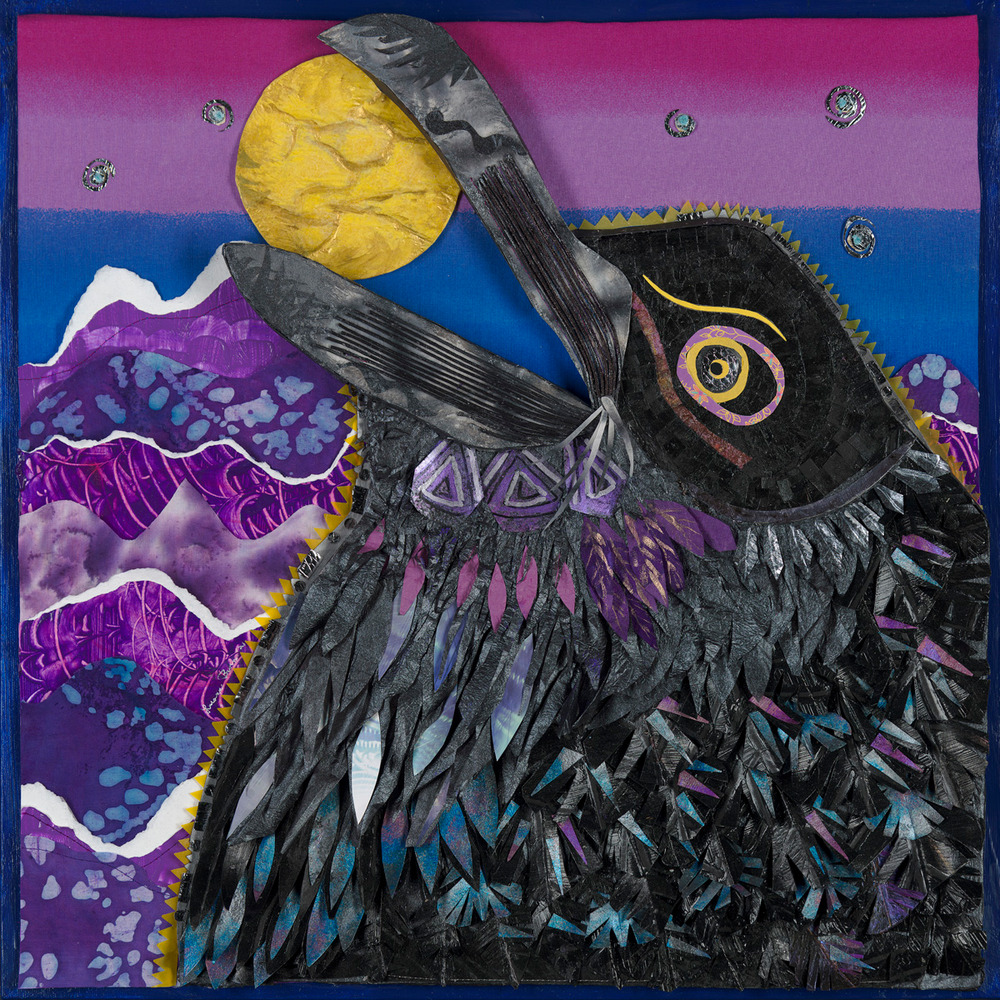 The mission of the American Eagles Foundation is close to my heart. They endeavor, 'through a deeply passionate commitment to conservation and educational outreach, to inspire the global community to guard and protect the Bald Eagle and all birds of prey. Humans take a toll on nature--and we don't always do what's right to mediate our harm. That's why organizations like the AEF are so vital to us all.
In the spirit of support, I created a collage of one of their super-stars--Poe, a Covus corax or Northern Raven, with a severe wing injury and imprinted to humans. This collage was inspired by a photo on their site which I asked for permission to use. I watched some of their videos about Poe and pretty much fell in love with his 'star of the show' personality. I hope you like the collage I created in honor of him. In fact, I was so taken with him, that I've named a character with a small 'fly-on' part in my upcoming novel, "Once in a Pink Moon", which is Book 1 of my Frog Tale Trilogy. This Young Adult Fantasy, set in the Pacific Northwest (my home) is a retelling of the Frog Prince tale, told from the point of view of both humans and frogs, and is set against the backdrop of what's happening to frogs in the wake of climate change. (To be published in 2022.)